In case you want to take a break from
Crooks and Liars
as your humorous digg of the day:
A good rule of thumb in military history is to bet against a belligerent which hires mercenaries. For bad ideas, it generally ranks up there with press-ganging peasants into service and sending them into battle

armored with straw, carrying scythes and pruning hooks. Commingling the former with the latter is more than a rule of thumb, the results as predictable as throwing a match into a keg of gunpowder which is lying under an outhouse near a propeller. Unless, of course, one a

dversary is determined to outbid the

other in terms of simple stupidity. There is an undeniable element of luck in battle, as those who lived through them attest. The famous Hans Holbein engraving, attached above, conveys the image of confusion without the blood

. Read more of his hilarious take on mercenaries and the Black Water case!
Sophia of Les Politiques takes on the hypothetical nature of declaration of terrorist plots:
Despite all the talk and wars on Terror, can somebody tell me how ma

ny terrorists have been publicly tried up to now ? That's a legitimate question since we, citizens, are spend

ing our tax money on these wars on terror, and we are renouncing our fundamental freedoms and rights because of the whole WOT business

. Enjoy the humor of the common points she finds in all the foiling terror plots.
And of course, Brother Tim was nursing a sprained shoulder from patting himself on the back on a post dealing with Bollinger that his jaw droped to hear that a Roman Catholic University (Minnesota College) is taking it's 'marching orders' from the Zionists (after they cancel Nobel Laureate Tutu's speech on Peace and Justice).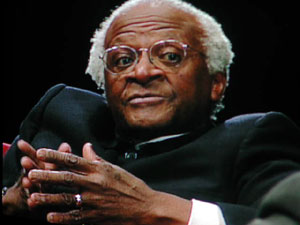 Click on pictures for links to interesting stuff!
And give thanks ;)